Birmingham Gymnastics Academy is a small, friendly, family run gymnastics club based on the Metchley Lane site in the heart of the Harborne community. We focus on recreational gymnastics, encouraging children to learn gymnastics in a positive, supportive and exciting learning environment. We aim to improve children's balance, flexibility and strength and want every child to feel really special, with lots of positive praise, rewards, stickers and star of the week awards.
Birmingham Gymnastics Academy prides itself on being a fun, safe and enjoyable learning environment, using only qualified coaches, drawing upon years of experience in the world of gymnastics, early years settings and as qualified teachers who want children to 'enjoy their gymnastics' in a positive and caring environment.
Within the classes every child has the opportunity to improve their skills on floor, track, vault, trampoline, bar and beam and are also given the opportunity to achieve 'Birmingham Gymnastics Academy Awards scheme' badges and certificates.
Our Team
We are experienced gymnastics coaches working within school and club environments for over 20 years.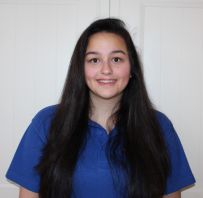 Jessica loved gymnastics and trampolining as a child and as a result of having so much fun in the gym decided to train as a gymnastics coach. She aims to ensure other young people have a positive experience in the sport that she loves so much.
Jessica is totally committed to coaching gymnastics and is a qualified trampoline and artistic gymnastics coach. She wants every child to enjoy the sport of gymnastics, to see children grow in confidence, whilst having fun as they develop new skills and experiences. She loves coaching at all levels and is currently completing her Level 3 Women's Artistic coaching qualification to build on her range of coaching skills. Jessica coaches on the recreation program and a national grades group. She is particularly proud that two of her gymnasts made National Grades finals in 2017 and was selected to accompany her gymnasts to compete in the USA last year.
Fundamentally Jessica believes in 'Gymnastics for all,' she strives to be a positive role model and loves coaching children gymnastics. She believes in working together with children, their parents and carers to inspire the next generation to enjoy their gymnastics.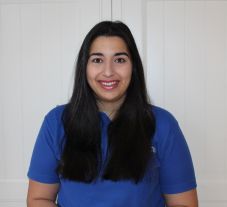 Natasha has a real passion for working with children and strives to help them fulfil their potential. After completing a Mathematics Degree at the University of Birmingham, she is proud to be working as a Year 5 teacher at a local primary school. Natasha has many years coaching and early years' experience and is thrilled to have the opportunity to help children to enjoy gymnastics.
Natasha, who was a national level trampolinist and squad level gymnast, started coaching trampolining at Airborne Trampoline Club and gymnastics at the City of Birmingham Gymnastics Club where she coached on both the recreational and elite gymnastics programs. Natasha has accompanied gymnasts to numerous competitions and training camps both at home and abroad. She is very excited to be a part of Birmingham Gymnastics Academy team and have the opportunity to work with your children.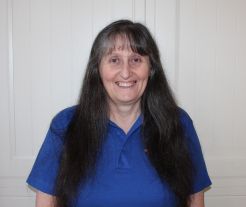 Lesley has worked as a volunteer, coaching gymnastics for over 20 years, initially as part of the coaching team at Lasers Gymnastics Club and later at the City of Birmingham Gymnastics Club where she has coached for the past 18 years. She is very much looking forward to working alongside Jessica, Natasha and Michael in a positive and caring gymnastics facility where children and adults thrive.
She also enjoys writing a weekly gymnastics article in the Birmingham Mail, celebrating gymnastics across the city. She has worked as an Assistant Headteacher at a local secondary school for over 30 years, delivered post graduate teachers training courses at The University of Birmingham and has worked with numerous Early Years providers. Lesley aims to draw on this experience at Birmingham Gymnastics Academy. Most of all, she wants children to love their gymnastics and believes that the most wonderful thing about gymnastics is that everyone can enjoy the happiness that comes from taking part in our amazing sport.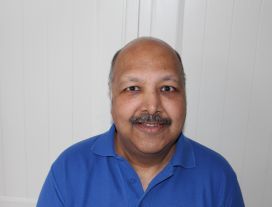 Michael is our Administration Manager and is the face of Birmingham Gymnastics Academy. Michael has worked as both a teacher and a lecturer, with responsibility for Technical support and Computing for over 30 years. He also taught on an Early Years course, supporting prospective teachers to produce interactive educational programs for children and supporting prospective early years teachers on professional practice. Michael is looking forward to welcoming you to Birmingham Gymnastics Academy and will always be happy to answer your questions regarding enrolment, the club and your child.
In his free time Michael plays Table Tennis at a high level, he has coached the University of Birmingham Table Tennis team for over 10 years, as well as coaching young people nationwide. Michael has a passion for helping young people and will bring this to his role at Birmingham Gymnastics Academy.
We are all extremely excited about coaching your child gymnastics at Birmingham Gymnastics Academy.
All coaches working for 'Birmingham Gymnastics Academy are gold members of British Gymnastics and British Gymnastics qualified coaches, First Aid qualified and DBS checked.