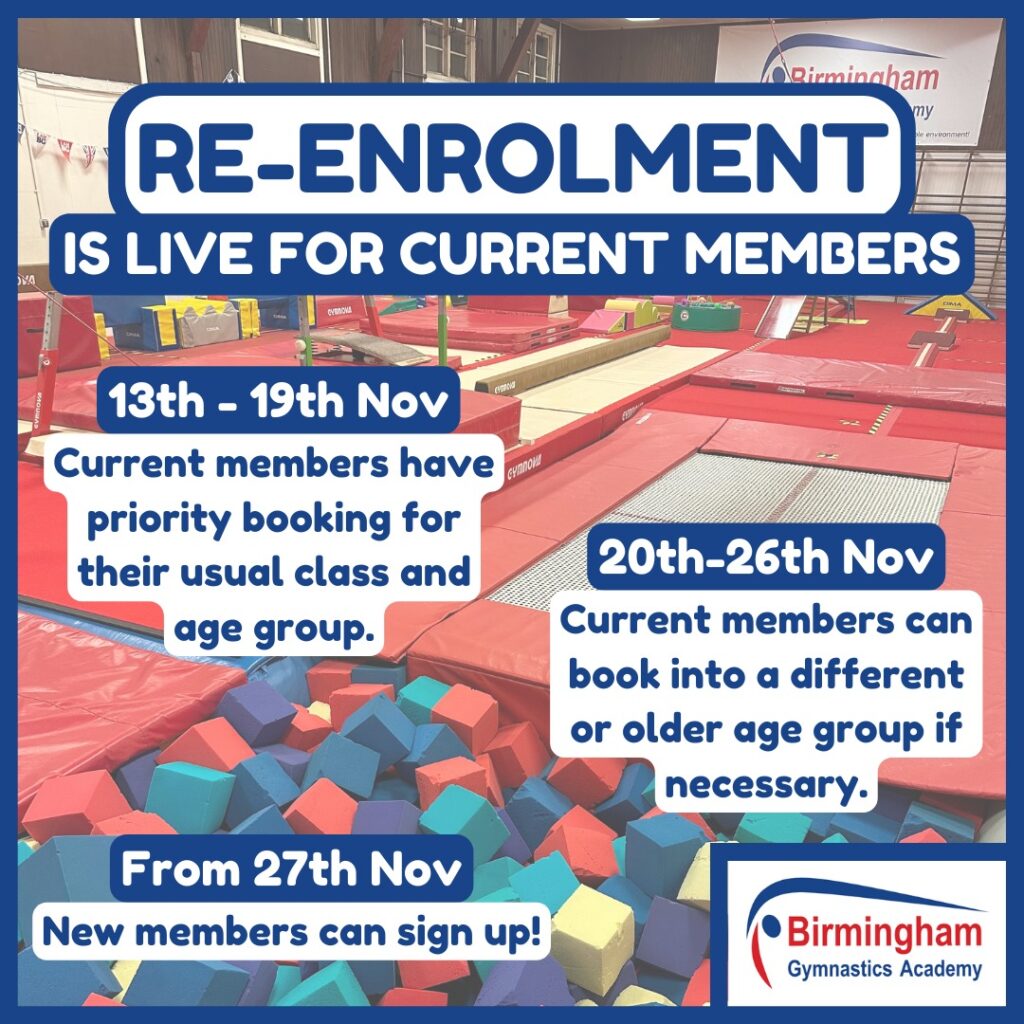 13th Nov- 19th Nov: current members have priority booking for their usual class and age group.
20th Nov – 26th Nov: current members can book into a different or older age group if necessary.
New members can sign up from 27th Nov.
We would like to politely ask that you currently do not book into different classes or age groups as we will have to adjust your booking, as this would take an existing member's space. If you wish to change your class, please only do so from 20th November.
The current term ends on the Sunday 10th December 2023. The new term starts on 11th December 2023 and will end on Sunday 17th March 2024. The fees for the 45 min recreational classes will be £90.
Christmas fun week will take place from 11th- 17th December. Parents and guardians are invited to join their gymnast in the gym for this fun games week! Festive attire and costumes are encouraged!
The gym will be closed from December 19th – January 1st (inclusive).
Please feel free to give us a call or email us if you have any questions.
Book now: https://www.birminghamgymnasticsacademy.org/members/v2